IND /AGR SKS SERIES CONSTRUCTION TYRE SKS-1 / L-2
February 08, 2022
SKS-1 is designed for heavy duty applications. An excellent tyre used on skid-steer loaders and other industrial equipment in construction applications. A great entry-level competitively priced skid steer tire.
• Applications: skid steer, aerial boom lift, scissor lift, compact tractor, front backhoe, 3-wheel forklift.
• The ideal tire for loose surfaces and heavy-duty service.
• The reinforced sidewall offers better stability and helps to protect equipment, payload and driver and furthermore permits a higher speed.
• Deep tread, buttressed lugs,and an aggressive rim deflector to keep out debris. Excellent cut and chip resistance and outstanding durability.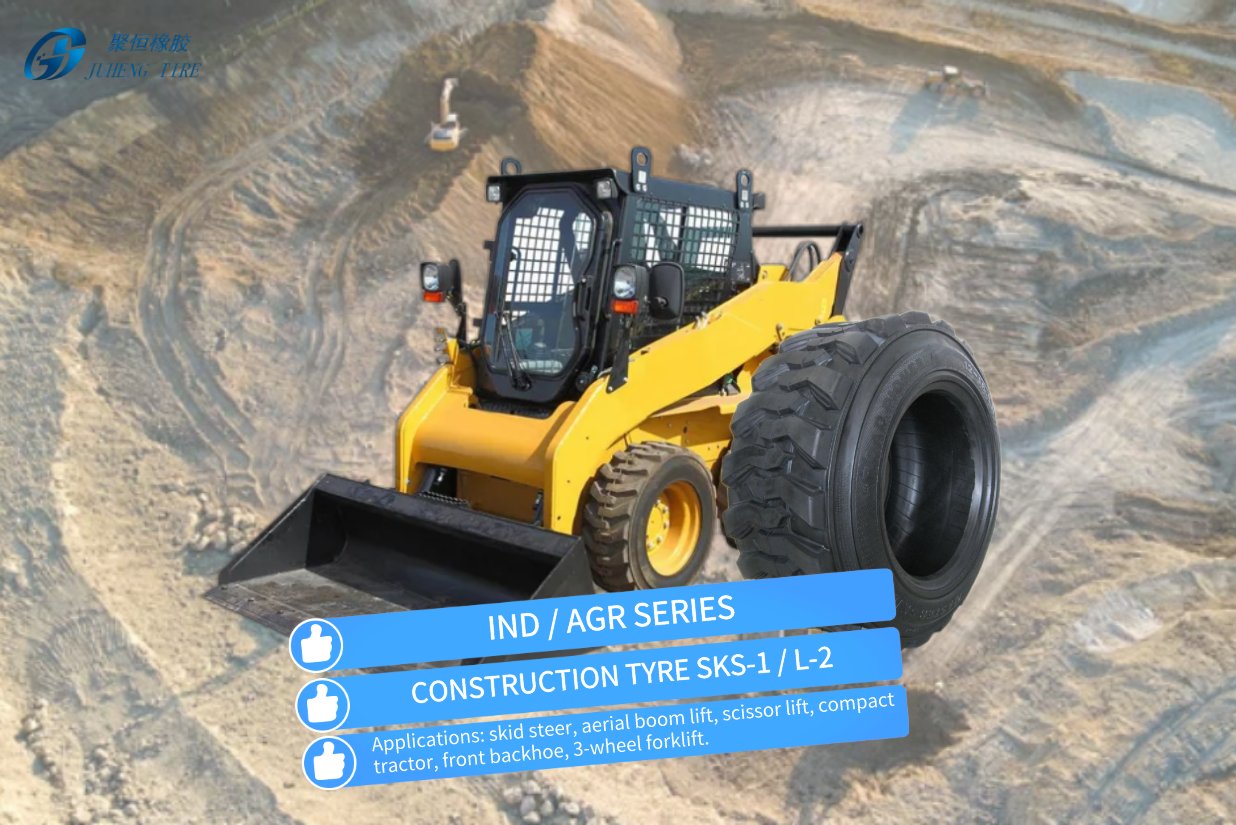 Qingdao Juheng Rubber products Co., Ltd. produces internationally certified construction machinery tires. Broad applicability, suitable for scrapers and forklifts in areas like ports, factories, warehouses, etc. Excellent cutting and wearing resistance, good contact and traction performance provided by thick tread pattern, good self-cleaning capacity, long life-span.