E3/L3-A OTR SERIES
January 27, 2022
Multifunctional tyre designed with a specially compounded rubber to resist cutting and wearing, as well as overheating. Widely use for loader, dozer, earthmover, grader, scraper, etc.
• Applications: loader, dozer, earthmover, grader, scraper operating under the relatively severe conditions.
• The tread compound providing cut-and-chip-resistant properties and suites best for loading and dozing operations.
• Aggressive, durable lug design, non-directional tread design and wide base construction, which can provide high flotation, excellent traction, improved stability and reduced ground pressure.
• The specially-formulated synthetic rubber compound can offer excellent cutting and heat resistance and help to prevent sidewall cracking.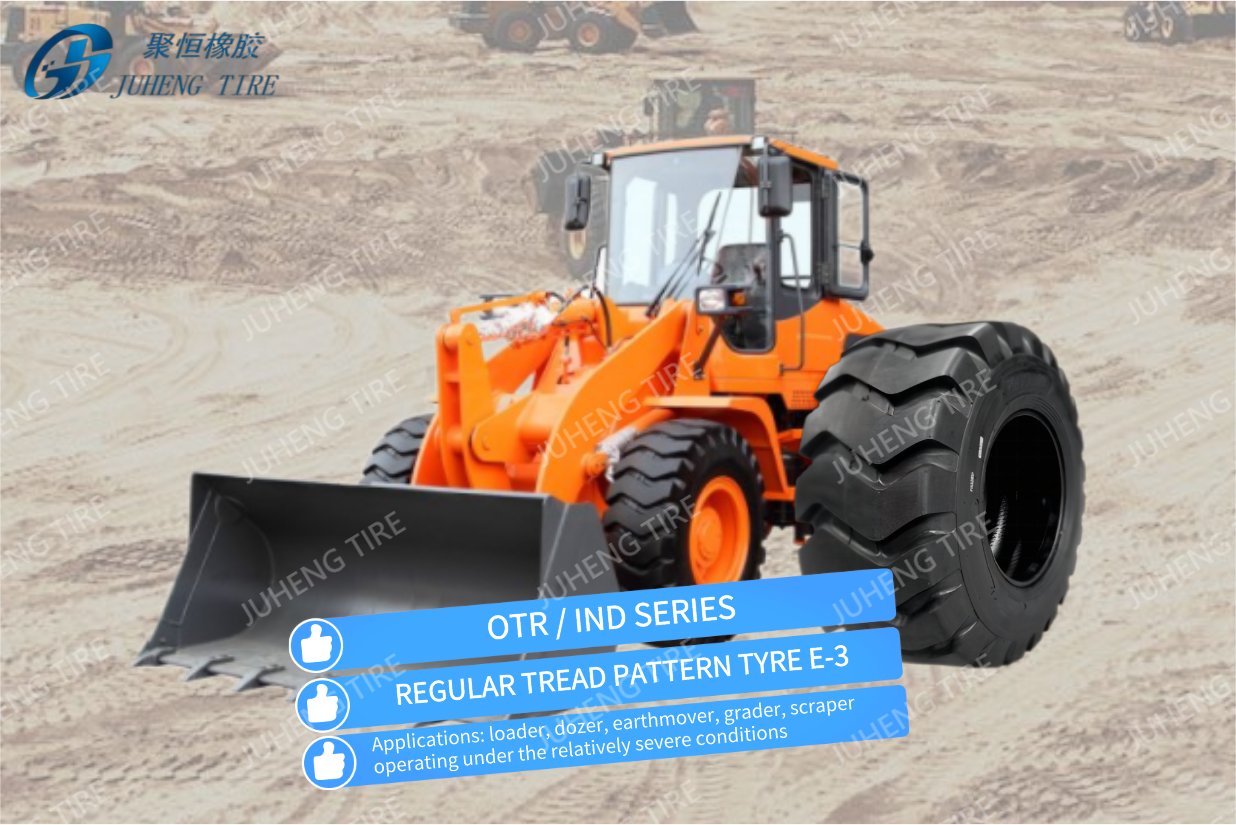 Qingdao Juheng Rubber products Co., Ltd. produces internationally certified construction machinery tires.
Broad applicability, suitable for heavy dump trucks, scrapers and loaders under various conditions; excellent heat and wearing resistance and strong traction due to the special tread and rubber formula and strong carcass design; widely used as durable tyres in various mines and construction sites.